Frequently Asked Questions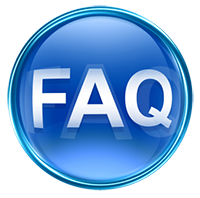 Q) How do your fees work?
A) First and foremost, Brian offers FREE no-obligation consultations where you will have a chance to discuss your claim, ask questions or voice concerns, and learn about the process that is involved when you file your injury claim.
As for the fees associated with Brian's legal services, Brian works on a contingency fee basis, which means that he doesn't get paid unless he recovers money on your behalf. The standard contingency fee is one third of any amounts recovered on your behalf. He does not charge fees for handling the property damage portion of any claim.
Q) What about case expenses?
A) If Brian agrees to pursue your case, he will advance all costs associated with the case (e.g. Court costs, charges for medical records, deposition fees, expert witness fees, etc.). Upon a successful recovery, those costs are reimbursed to his office out of the settlement or judgment. If there is no recovery in the case, he receives no reimbursement for any of the costs advanced on your case.
Q) How long will it take to conclude my case?
A) Every personal injury case is unique. Relatively uncomplicated cases may settle within a few months. Other cases, involving disputed fault and/or significant injuries, may take much longer to resolve.
Brian's goal is to obtain the maximum recovery on every case in the shortest possible period of time. Normally, settlement negotiations on your case will begin once you have fully recovered from your injuries, or reached maximum medical improvement. It is best not to try and settle your case until you are confident that you will not require any additional medical care for your injuries. Generally, once the case is settled and a release is signed, the case cannot be reopened even if unexpected medical care is required in the future.
Q) How much is my personal injury case worth?
A) At the beginning of a case, it is very difficult to provide an accurate estimate of a case's value. Generally, the law allows for the recovery of medical bills, wage loss, and pain and suffering and other damages. Pain and suffering is different for every case and there is no set formula to determine the value of compensation. Generally, insurance companies will look at the severity of the crash and the injuries, whether a person's injuries are objective or subjective in nature, the length of time it takes a person to recover, and the overall impact the injuries have had on a specific individual. There are many variables involved but once you have completed all of your medical treatment and Brian has an opportunity to review your medical records, bills, and wage loss, he is able to provide you with an estimate of the value of your case.
Q) Why should I have a lawyer handle my personal injury case?
A) Individuals who attempt to handle their own cases are not taken seriously by the insurance companies. Insurance companies know that the individual poses no risk as he or she will not be able to effectively take their case to trial. Accordingly, companies tend to view these individuals as willing to settle their cases for basically whatever they are offered, which is usually an amount far less than the actual value of the case.
Q) The insurance company representative is calling me. Should I talk to them?
A) Absolutely not. The insurance company representative wants to save their company as much money as possible and will use any information you inadvertently provide to them to decrease the amount of compensation they should pay to you. A lawyer should control all aspects of your case, especially the information provided to the insurance company.
Q) I may have been partially at fault for the crash. Can I still collect compensation for my damages?
A) It depends on the jurisdiction. Ohio is a comparative fault state, meaning that you could be up to, and including, 50% responsible for a crash and still recover compensation. However, any compensation you recover would be diminished by the percentage that you were at fault for the crash.
Q) Are personal injury cases the only cases you handle?
A) Yes. Brian's entire practice is devoted to handling personal injury cases. He believes that clients are best served by his focus on one area of the law. However, if you have other legal needs, Brian can always refer you to a lawyer that handles cases specific to your needs.